The shortcuts menu in the IDE
There are a number of IDE features that aren't needed all the time, but which are useful to have when you do want them. These are kept in the shortcuts menu, which is always the left-most tab in the tab-bar.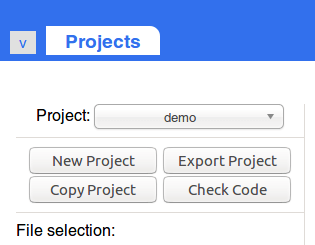 Once expanded, the menu offers buttons to create a new file, start a search, change IDE settings or view information about the IDE itself.