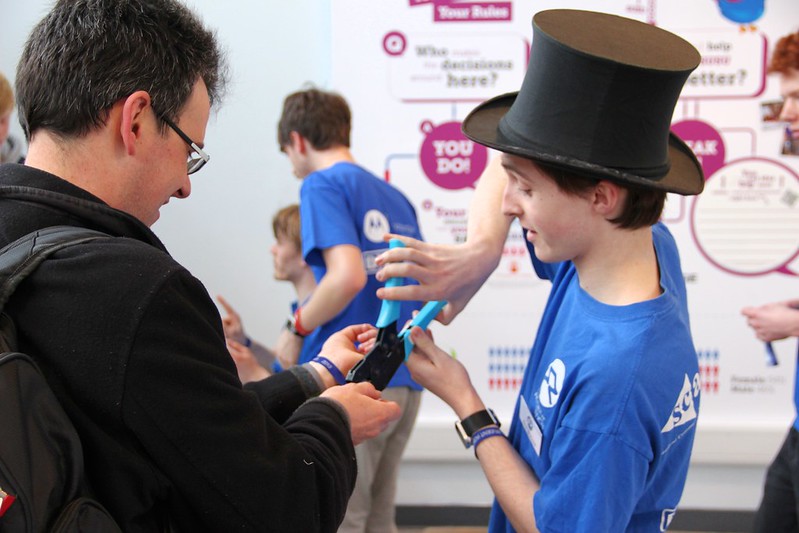 Mentoring
Throughout the year, teams work to develop their robots. Mentors are on the front line with them. Working with one or two teams, mentors help teams keep teams on track, and help them find information they need to progress.
Events
Kickstart, Tech Days, and the competition all depend on a small army of volunteers to run effectively. Whether it's shepherding teams, manning the help-desk, running reception, or orchestrating the matches; we're always eager for more blueshirts.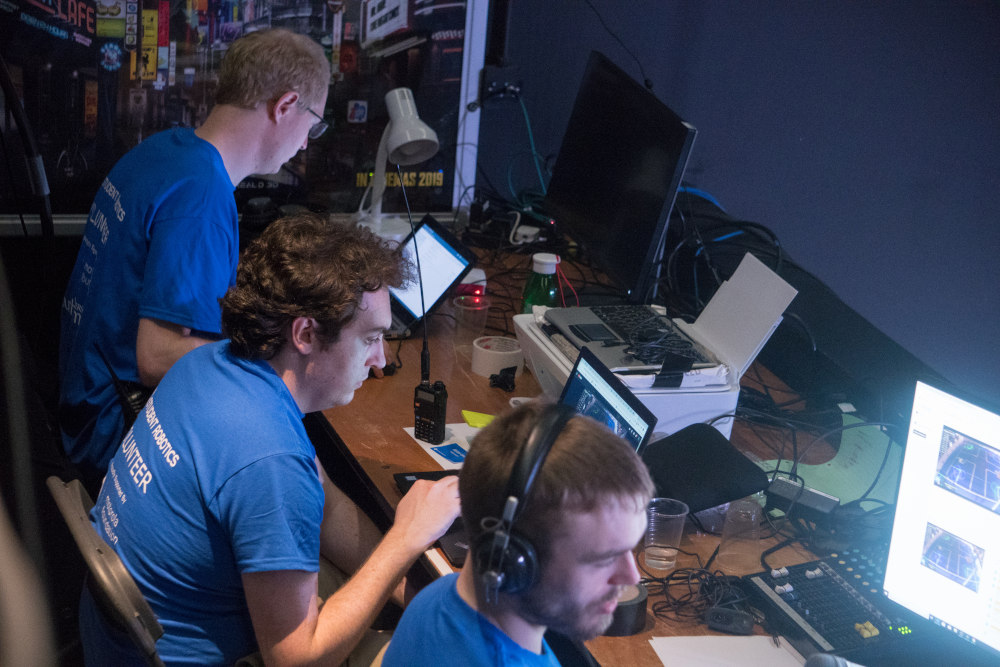 Development
Student Robotics relies heavily on an array of hardware and software. Aside from the kit which we lend to teams, there's plenty behind the scenes keeping things running, including this website! There's always room for more eyes to help us develop and maintain it all.